Become a franchisee
At BilinguaSing, we teach little learners Spanish, Italian, German and French in a totally unique way – through music, games and play!
If you've a passion for music and languages, speak French, Spanish, German or Italian and love the idea of working with babies and young children, then our multi-award winning children's music and languages business could be just for you.
By becoming a BilinguaSing franchisee you'll be buying into a tried-and-tested languages business model; a modern and well-thought-out brand; and a unique languages class concept which will set you apart from your competitors. Add into the mix our fantastic head office support team, thorough & ongoing training, and an unrivalled family ethos & you'll have all the tools and skills you need to launch your children's languages class business – and make a huge impact from the word 'go'!

Request Information Pack



Why franchise with BilinguaSing?
There are lots of reasons why we think that buying a BilinguaSing franchise is a great investment – here's just 5 of them: 1. Be your own boss with BilinguaSing! As a franchisee, you get to be a self employed business owner, meaning you can choose the days and hours you work – all tailored to suit your needs and fit perfectly around busy family life. Imagine taking the stress out of mornings – dropping the kids off to school and still having enough time for a nice cup of tea before work starts! 2. Wave goodbye to the stressful daily commute and say hello to that work-life balance you've always wanted! The flexibility of being a BilinguaSing franchisee puts you in charge of your lifestyle, allowing you to reach your potential within a business that wants you to succeed – whilst still having time for the things that truly matter: family, friends and self care. 3. At BilinguaSing, we set the bar high when it comes to the quality of our support. All our franchisees are given the support and encouragement they need from day one, through phone and video calls, email and group meetings. As part of our BilinguaSing family, help and advice is never far away; we even have dedicated groups on social media for BilinguaSing franchisees to ask questions, share ideas and make new friends!



4. We've also earned Gold accreditation from the Children's Activities Association, which means we've been independently verified as meeting the highest standards for compliance, training, customer service, our programme and its delivery. 5. Once you've completed your initial training, our Head Office team is there for you whenever you need us – but don't worry, you'll never feel like we're breathing down your neck! We really do pride ourselves on the support that we offer our BilinguaSing franchisees. But don't take our word for it – if you watch this video you can see what our franchisees have to say about it!
We also meet up regularly as a network where we share ideas, offer new or 'refresher' training – and have a lot of fun along the way!
We've mentioned that BilinguaSing is a multi-award winning business –
here are some of our accolades:
2022
Winner: Family Business of the Year – Clubhub
2021
Winner: Best franchisor 2021 – Trustist
2019
Winner: Most Loved Music, Dance or Performing Arts Activity – What's on 4 Kids Awards
2019
Highly commended: Most Loved Academic or Creative Activity – What's on 4 Kids Awards
2018
Finalist: Best Supporting Product – What's On 4 Kids Awards
2018
Finalist: Industry Champion of the Year – What's On 4 Kids Awards
2018
Finalist: Best Franchised Baby & Toddler Activity – What's On 4 Kids Awards
2018
Finalist: Best Franchised Pre-schooler Activity – What's On 4 Kids Awards
2017
Nominated for the Threlford Cup (Chartered Institute of Linguists award for originality and inspiration in language teaching and learning)
2016
Highly commended: Mum and Working Awards (Best Start-Up Business)
2015
Winner: Best New Activity – What's On 4 Little Ones awards
2014
Winner: Best MFL product (CDs) – awarded by Primary Teacher Update magazine
We offer a number of income
streams
Parent & child classes
Nursery & pre-school classes
Primary school classes
PPA cover
Music sales
Children's parties
Merchandise

Request the Franchise Information Pack


We've lots more information to share, so if you're feeling inspired by what you've read so far and would like to find out more about working with BilinguaSing, click the button below to request our Franchise Information Pack and find out more.
And if you're interested in teaching for BilinguaSing, contact your local franchisee for their current teacher opportunities.
Download our Franchise Information Pack or book onto a discovery presentation

Want to find out more? Book onto our next live presentation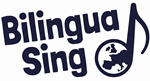 Customer Review by Susanna A left on 25 Jan 2020


Verified ReviewThanks very much for a very informative and useful training weekend. It felt great to finally meet Ellie and Mel who are so friendly and personable and put my mind at rest knowing they are always there to provide support and helpful advice. I feel excited to be joining a great team who are passionate about languages and want to make a positive difference in their local communities. The training was well structured, professional, interesting and fun. I thoroughly enjoyed myself and look forward to the next BilinguaSing get together!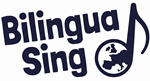 Customer Review by Sue B left on 12 Jan 2020


Verified ReviewThe BilinguaSing training weekend was amazing, great, informative content, delivered with professionalism and yet a great deal of warmth and humour. Fantastic, interactive demos of different types of classes . There was plenty of tried and tested advice for setting up and teaching classes, and for running a successful business. It feels great to be part of the BilinguaSing family! Both Ellie and Mel have been very helpful and encouraging to me, which has really built up my confidence. Their genuine and friendly attitude, along with the excellent training has prepared me well for future sucess. And I know that I can ask for support at any point, and they will always be happy to help!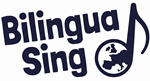 Customer Review by Holly C left on 27 May 2019


Verified ReviewI started talking to Ellie in June 2017 and by February 2018 I started my franchise in Surrey! As soon as I spoke to Ellie I was blown away by the BilinguaSing way of learning a language, the unique brand and what she had achieved with an idea and vision that started while she was on maternity leave. And as soon as I heard the songs I knew it was for me! As a franchisor Ellie is so supportive, always available, inspiring and leading us to some exciting places in the future. It's great being apart of what is a family run business and the whole franchisee network which is made up of fantastic linguists. Everyone supports each other, sharing ideas and best practices throughout the year. I'm very happy I decided to join the BilinguaSing family which has enabled me to grow my business inspiring a new generation of linguists while working flexibly around my two young children.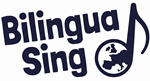 Customer Review by Cath E left on 14 Jan 2019


Verified ReviewBilinguaSing classes were recommended to me by a colleague who attended them, and knew that the classes would be "just my thing"! It combines my love of languages with my enjoyment of music and my teaching experience. I'm really keen to teach, inspire and engage young children in a second language using music, songs and rhymes; it is such a gift to give to our little ones. Being part of a franchise network has really helped to develop the classes – I would not be where I am after 10 months if I had to do everything myself from scratch. There is great support especially at the start when "finding your feet". The network offers mutual support to each other from all franchisees, and Head Office always responds to questions and suggestions. I can put the time, effort and resources into running and growing my business, as the fantastic BilinguaSing product and service is already in place. After 10 months I work with some amazing nurseries and run a few parent / child classes, some of which are now full with waiting lists for places. I am starting to receive party bookings, and hope to expand into school clubs this year. I love running BilinguaSing classes – it's such a positive, uplifting, exciting and fun experience. I have met lots of people who are now more like friends. I am so excited to see the children and their parents developing and growing together in skills, confidence and creativity. And best of all to hear the little ones who have been coming to classes actually saying their first French or Spanish word is an incredible feeling! Bravo!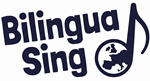 Customer Review by Kirsty B left on 9 Jul 2016


Verified ReviewI launched BilinguaSing in East Lancashire in January 2015. For me this was huge – life changing even…and I am so glad that I did it and more importantly, that I did it with BilinguaSing! The team at HQ is fantastic – they are all so passionate about the business and are so helpful. Any enquiries, no matter how big or small are answered efficiently and in depth. The team are always available to help – even if you just need reassurance as I did at the beginning. They are really professional, friendly and nothing is too much trouble. If I compare it to my previous career, I certainly spend a lot more time at home with my beautiful family and my time spent at work is stress free – I love it so much that I feel like I am meeting my friends and their little ones during classes – it doesn't really feel like a job at all! If I could sum up the role of offering and delivering BilinguaSing in 5 words it would be: Rewarding, fun, smiles, pride and joy!